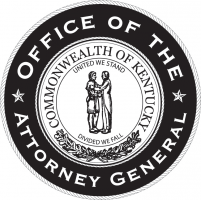 — The state of Kentucky and Attorney General Andy Beshear filed a lawsuit against Audi, Porsche and Volkswagen alleging the automakers scammed and harmed Kentucky citizens.
The lawsuit comes as Volkswagen faces about 500 lawsuits consolidated in California, and on the heels of legal complaints filed by New Jersey, New Mexico and Texas.
The lawsuit lays out the case VW broke about every rule in the auto handbook, including "willful, knowing, deliberate, unfair, false, misleading, fraudulent and deceptive design, manufacture" of clean diesel vehicles. Those vehicles are equipped with "Turbocharged Direct Injection" (TDI) diesel engines that contain hidden software known as defeat devices.
A defeat device is a very sophisticated software algorithm used by VW to cheat on emissions tests for at least seven years.
The Kentucky lawsuit alleges none of the affected 2-liter and 3-liter vehicles should have been certified for sale in the state and wouldn't have been certified if Volkswagen wouldn't have lied.
For seven years the vehicles were emitting up to 40 times the legal amounts of nitrogen oxides. Nitrogen oxide is regulated in vehicles based on the known health dangers associated with nitrogen oxides. Specifically, it contributes to ground smog and ozone, in addition to causing serious problems with cardiopulmonary disease, lung cancer, chronic obstructive pulmonary disease and asthma.
The lawsuit says Volkswagen's "clean diesel" vehicles were anything but "clean" and did nothing but leave Kentucky consumers less healthy and stuck with vehicles that can't be sold.
The Kentucky attorney general blames much of the problem on Volkswagen's massive advertising campaigns used to convince Kentucky residents to buy the cars. Each year consumers were told through advertisements about Audi, Porsche and Volkswagen and how paying extra for the vehicles was worth it to help the environment.
The Kentucky lawsuit says the following vehicles are equipped with the illegal emissions software:
2-Liter Diesel Models
2009 VW Jetta / Jetta Sportwagen
2010-2013 VW Golf, VW Jetta, VW Jetta Sportwagen and Audi A3
2012-2013 VW Passat
2014-2015 VW Beetle, VW Beetle Convertible, VW Golf, VW Jetta, VW Jetta Sportwagen, Audi A3 and VW Passat
3-Liter Diesel Models
2009-2013 VW Touareg, Audi Q7
2014-2016 VW Touareg
2014 Audi Q7, Audi A6 Quattro, Audi A7 Quattro, Audi A8, Audi A8L and Audi Q5
2013-2014 Porsche Cayenne Diesel
According to the lawsuit, Volkswagen concealed the illegal defeat devices, a charge that will be difficult to refute. The automaker has admitted guilt, but questions remain about who at VW knew about the emissions software.
There are approximately 600,000 illegal vehicles in the U.S. and about 3,800 of those were registered in Kentucky. It's not a large number of vehicles, but the fines could be large because they can be based on each day the vehicles broke Kentucky laws for the past seven years.
News of the Kentucky lawsuit is another problem for Volkswagen's legal team, a team who has been kept busy with about 500 emissions lawsuits in California. Volkswagen has been buying time to explain how it will fix the 600,000 vehicles, but time is up as U.S. District Judge Charles Breyer gave the automaker a deadline to submit a fix by March 24, 2016.