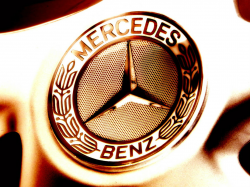 — A Mercedes-Benz RICO Act lawsuit has been dismissed after a federal judge ruled the plaintiffs didn't prove their case that Mercedes worked with other companies to sell cheap parts in place of genuine Mercedes-Benz parts.
The lead plaintiff claims the automaker was charging double for cheap parts while customers believed the parts were direct from Mercedes-Benz.
The major accusation involves violations of the Racketeer Influenced and Corrupt Organizations (RICO) Act, something Mercedes allegedly committed with Autobahn Motors Inc. and Sonic Automotive.
The plaintiff claims Mercedes falsely advertised that Mercedes-Benz parts are superior or longer lasting than non-Mercedes parts, despite knowledge the actual data did not support such claims.
The lawsuit alleges the automaker also makes false statements on its website indicating work performed by an authorized dealer will be with genuine Mercedes parts. Furthermore, the plaintiff claims Mercedes issued a parts warranty on the back of Autobahn's invoices making it appear that all parts used were genuine parts.
According to the complaint, the entire process is similar to parts-laundering fraud because Autobahn buys non-original Mercedes parts from the same companies that it sells genuine parts. Autobahn also allegedly sends body repair work to a third-party company when advertising says Autobahn's repair shop does all the repairs.
Mercedes-Benz owners allegedly lost about $6.5 million in the alleged parts scheme and Mercedes worked hand-in-hand with the operations manager at Autobahn Motors. The manager is allegedly the person who started and managed the scheme, advertising for years that only genuine Mercedes parts were used as replacement parts.
The judge originally dismissed most of the claims but allowed the plaintiffs to amend the complaint, something they did twice. But this time the case is over for good as the judge granted the Mercedes-Benz motion to dismiss without the ability for the plaintiffs to once again amend the lawsuit.
The judge ruled the plaintiffs have failed to allege a RICO enterprise even after being granted leave to amend the lawsuit twice and failure to prove their RICO claims indicates any future attempts will be a waste of time. The court ruled that because the RICO claims cannot be stated, the rest of the state law claims don't have legs to stand on.
The judge also ruled the RICO allegations are "vague, confusing, and contradictory," with the result that no plausible RICO enterprise claim is stated.
The Mercedes-Benz RICO Act lawsuit was filed in the U.S. District Court for the Northern District of California - Ferrari, et al. v. Mercedes-Benz USA LLC, et al.
The plaintiffs are represented by Franck & Associates.