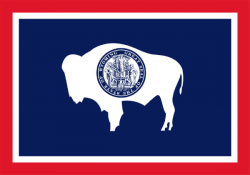 — The state of Wyoming has sued Volkswagen as state officials say Volkswagen's recent $15 billion settlement agreement for violating emissions laws doesn't go far enough to resolve claims for civil penalties.
Volkswagen agreed to spend about $10 billion to U.S. consumers to buy back or repair "clean diesel" vehicles that have emitted illegal levels of nitrogen oxides since at least 2009.
VW also agreed to pay $2.7 billion to support environmental programs throughout the country to reduce nitrogen oxide emissions, with Wyoming receiving $7.5 million to fund mitigation projects.
The automaker also agreed to pay another $2 billion toward vehicles and infrastructure with zero emissions.
The nationwide settlement agreement includes restitution to Wyoming consumers and the state receives $1,000 per car for repeated violations of consumer protection laws. Out of $570 million paid to states nationwide, Wyoming will receive about $470,000 for the VW cars purchased and leased in the state.
However, as part of VW's massive settlement, Wyoming maintained the right to seek additional penalties for violations of environmental and emissions laws, and now the state has done just that.
The lawsuit was filed by Wyoming Attorney General Peter Michael and alleges about 1,200 Audi, Porsche and VW diesel cars in Wyoming were affected by the emissions scandal.
According to the Wyoming lawsuit, the attorney general wants VW to pay civil penalties up to $32,500 a day per car, but no firm total amount has been established.
The lawsuit also wants Volkswagen to pay for all environmental damages caused by 3-liter diesel vehicles and to pay additional penalties related to fraud damages.
The Wyoming lawsuit is not the only legal complaint filed against Volkswagen even though the automaker agreed to the $15 billion settlement. The state of Vermont filed its own lawsuit against VW after alleging the $1,000 per car penalty wasn't high enough.