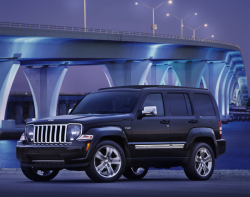 — A 2012 Jeep Liberty occupant restraint controller (ORC) module investigation has been closed after Fiat Chrysler (FCA US) recalled the SUVs.
The National Highway Traffic Safety Administration (NHTSA) opened the investigation in June after complaints about airbag warning lights that remained illuminated. Many owners said the warning light problems were fixed when the ORC modules were replaced.
FCA had issued a recall in 2013 about ORC module failures caused by too much electrical stress that damaged internal resistors. The damage caused a failure of the active head restraints to work properly in rear-end crashes. Chrysler decided to perform two different recall repairs, one by replacing the ORC modules, but most of the repairs involved only a software update.
FCA tested 10 ORC modules and determined nine contained evidence of the resistor electrical overstress condition. Of that group, seven could have only been fixed if the modules would have been replaced, but they weren't.
Jeep Liberty owners complained that when they had the software update performed, dealers said the update wouldn't fix the airbag warning light problem.
Customers were told their specific Jeeps didn't qualify for module replacements, but the work could be performed if the owners paid the costs. So much for a free recall to repair safety defects.
According to NHTSA, the Jeeps showed diagnostic trouble code B2208 which indicates a possible internal fault with a rollover sensor. Further testing concluded the presence of the resistor failure caused the B2208 trouble code.
NHTSA says the investigation is closed because Chrysler did what it should have in the first place: Replace the ORC modules in a new recall.
CarComplaints.com has complaints about Jeep Liberty SUVs.