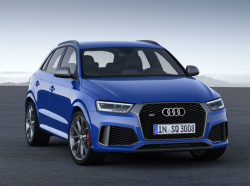 — Another 24,000 Audi 3-liter diesel vehicles have received government approval for repairs to the emission systems, including the 2014-2016 Audi A6 quattro, A7 quattro, A8, ASL and Q5.
The December 2016 3.0 diesel settlement involves about 83,000 owners of Audi, Porsche and Volkswagen "turbocharged direct injection" engines, with some of the vehicles eligible for repairs without the need for vehicle buybacks.
The 3-liter diesel vehicles affected by the illegal software include the following:
2013-2016 VW Touareg
2014-2016 Audi A6 quattro
2014-2016 Audi A7 quattro
2014-2016 Audi A8, A8L
2014-2016 Audi Q5
2013-2015 Audi Q7
2013-2016 Porsche Cayenne
According to the federal court order, owners of 2009-2012 VW Touareg and 2009-2012 Audi Q7 3.0-liter vehicles are eligible to receive buyback offers of $26,000 to $58,000 based on the model and mileage.
The rest of the vehicles can allegedly be repaired, and regulators say they have been working with Volkswagen and Audi for many months to work toward a remedy to reduce excess nitrogen oxide emissions. Environmental regulators say the new software allegedly won't create negative impacts to the diesel vehicles.
Because the remedy has been approved, Audi will start notifying affected 3-liter customers and instruct dealers to begin offering the fix.
Although the government says there won't be any negative impact to the vehicles, Audi has been told to inform customers with information about any changes owners could experience after the repairs.