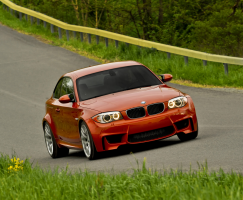 — BMW is recalling more than 740,500 vehicles because electrical shorts can cause fires, causing the following models to be recalled to replace the PCV (positive crankcase ventilation) valve heaters that can melt and burn.
2008-2011 BMW 128i
2007-2011 BMW 328i
2007-2011 BMW 328xi
2007-2011 BMW 328i xDrive
2007-2011 BMW 525i
2007-2011 BMW 525xi
2007-2011 BMW 528i
2007-2011 BMW 528xi
2007-2011 BMW 530i
2007-2011 BMW 530xi
2007-2011 BMW X3 3.0si
2007-2011 BMW X3 xDrive30i
2007-2011 BMW X5 xDrive30i
2007-2011 BMW Z4 3.0i
2007-2011 BMW Z4 3.0si
2007-2011 BMW Z4 sDrive30i
BMW says the problem traces back to an incident in 2009 when a 2007 BMW X5 SAV had heat-related damage to the engine compartment, but the automaker couldn't determine what caused the problem.
Another report was received later in 2009 concerning a 2006 BMW 3 Series that suffered from the same engine damage, so BMW monitored the field for further problems. More reports came in during 2010 about various models and years, all with heat-related damage to the engine compartments.
The automaker started a parts-return program for 2005-2008 3 Series, 5 Series, X3 SAVs and X5 SAVs and testing was conducted between 2011-2012. Engineers determined a localized smoldering of the PCV valve heaters caused the overheating conditions due to the heaters getting old and degrading.
In 2016, Canadian reports were received and an investigation determined the problem typically occurred between two and eight years of the age of the vehicle. BMW decided to order a recall in Canada followed by a U.S. recall.
Although fires can occur, BMW says it hasn't received reports of crashes or injuries related to the heaters.
The recall will begin December 18, 2017, when dealers will start replacing the PCV valve heaters.
Owners may contact BMW at 800-525-7417.