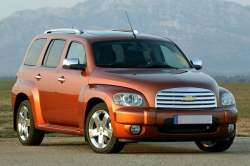 — A General Motors ignition switch lawsuit filed by Arizona GM owner Dennis Ward will proceed as a federal judge refused to dismiss the entire case, although parts were eventually tossed out.
The lawsuit is part of the multidistrict litigation being held in New York by U.S. District Judge Jesse Furman over allegations the ignition switches caused drivers to lose control of their cars.
GM switches have been linked to at least 124 deaths and hundreds of injuries due to the automaker waiting years to recall the vehicles, even though evidence shows GM knew there were serious problems with the devices.
With a simple bump to the key or key ring or a bump in the road, the switch can move to the "accessory" or "off" position and kill the car. No matter what speed the car is moving, a driver will lose power steering, power brakes and if the ignition is turned off, the airbags will fail.
And in the case of Dennis Ward, a bump to the key from his knee is what he claims caused a crash that left him with severe injuries.
Ward says he purchased a used 2009 Chevrolet HHR in December 2012, and on the morning of March 27, 2014, he was driving the HHR on a rough patch of road in Tucson when he crashed into a Ford Explorer.
The lawsuit alleges Ward saw the Ford Explorer had stopped, so he "smashed" on his brake pedal and "attempt[ed] to steer away," but he was allegedly unable to prevent the crash because his "vehicle suddenly and unexpectedly lost power."
Ward says he was hospitalized with a "ruptured patellar tendon," an injury he wouldn't have suffered if the ignition switch wouldn't have been defective.
One day later General Motors expanded a previous ignition switch recall to include certain 2008-2011 model year vehicles, including Ward's HHR. While the previous recall concerned only ignition switches containing part number 10392423 (the "423 switch"), the new recall was directed at vehicles that might have received a different 423 switch during repairs.
However, Ward's ignition switch was not the defective 423 switch but a "190 switch" that contained a longer spring and detent plunger assembly that GM started using in 2008.
Ward says the recall notice specifically warns:
"[T]here is a risk, under certain conditions, that your ignition switch may move out of the 'run' position, resulting in a partial loss of electrical power and turning off the engine. This risk increases if your key ring is carrying added weight (such as more keys or the key fob) or your vehicle experiences rough road conditions or other jarring or impact related events. If the ignition switch is not in the run position, the airbags may not deploy i[f] the vehicle is involved in a crash, increasing the risk of injury or fatality."
The plaintiff filed his lawsuit in October 2014, but GM sought to have the case thrown out by saying Ward suffered from serious health problems before the crash, and by arguing the automaker didn't have a duty to warn owners about the switches. The judge took GM to school about the automaker's claim of not having a duty to warn consumers about the ignition switches:
"If taken to its logical conclusion, New GM's argument would suggest that, had the company learned as a result of its own internal testing that 2009 Chevrolet HHRs were prone to spontaneous combustion, the company would have had no independent duty to warn vehicle owners or to recall its vehicles," he wrote. "That position is absurd on its face, not to mention inconsistent with both Arizona tort law generally and Winsor's focus on the 'causal relationship between the defendant's acts and the plaintiff's injury' specifically." - Judge Furman
While GM was able to get some of Ward's claims dismissed, the case will move forward as the automaker looks at the possibility of even more lawsuits it didn't think it would face.
In April 2017, GM learned of bad news when the U.S. Supreme Court let stand a lower court ruling that says GM's 2009 bankruptcy does not mean hundreds of lawsuits can't be filed against the automaker.
Additionally, earlier in June, a judge ruled GM's 2009 bankruptcy agreement won't interfere with owners who want to file non-ignition switch lawsuits, something GM never thought it would have to contend with.