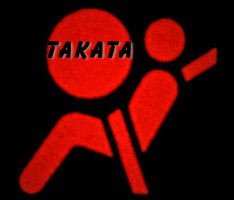 — Takata is recalling 2.7 million airbag inflators originally thought to be safe, with all the inflators installed in Ford, Mazda and Nissan vehicles.
While Nissan has already ordered recalls, Ford and Mazda say their vehicles don't need to be recalled or repaired, at least not yet.
Both automakers have petitioned the National Highway Traffic Safety Administration (NHTSA) to be exempted from the Takata recall.
Unlike the tens of millions of airbag inflators already recalled in millions of vehicles, the 2.7 million inflators have a drying agent (desiccant) called calcium sulfate used to protect the explosive chemical, ammonium nitrate, from moisture.
Takata says it believed these airbags were safe until tests were conducted on inflators made between 2005 and 2012. The earliest generation of inflators used calcium sulfate as the desiccant, while later generations of inflators used a different drying agent.
Back in March 2016, Nissan and Takata started to recover and test certain Nissan vehicles equipped with PSDI-5 inflators that use calcium sulfate as a desiccant.
Testing consisted of propellant analysis and ballistic testing, and by June, Ford had started a similar recovery project.
Takata says airbag inflators with calcium sulfate returned from the field have experienced no ruptures in ballistic tests, but some of the inflators did show a pattern of the ammonium nitrate losing density. Takata believes this can predict a future risk of inflators exploding when the airbags deploy.
Nissan was the first automaker to order a recall to replace the desiccated inflators, as 515,400 model year 2007-2011 Versa sedans and 2007-2012 Versa hatchbacks will eventually be repaired in the U.S. once Nissan has replacement inflators.
Ford and Mazda make up the rest of the affected inflators, and Mazda says only about 6,000 of its trucks would be affected. This leaves Ford with more than 2 million of the affected vehicles, but Ford says it doesn't want to order the recall.
The automaker says all the inflators pulled from vehicles show the ammonium nitrate hasn't been affected or altered and more time is needed to test additional inflators, therefore no recall is necessary.
If NHTSA denies Ford's petition, more than 2 million of the following vehicles will eventually be recalled:
2006-2012 Ford Fusion
2006-2012 Lincoln MKZ
2006-2012 Mercury Milan
2007-2011 Ford Ranger
2007-2010 Ford Edge
2007-2010 Lincoln MKX
CarComplaints.com will update our website with results of the Ford and Mazda petitions.