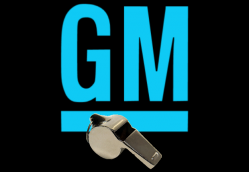 — A General Motors whistleblower lawsuit alleges the automaker retaliated against an employee after he reported alleged safety violations and workplace harassment at a GM assembly plant in Missouri.
Plaintiff Richard Barcomb says he worked for GM from September 1999 to May 2016 doing assembly-related work and for the last two years worked as a repairman. Barcomb says he had a good work record and was never formally disciplined until he began reporting defects and potential fraud.
The plaintiff claims unfixed defects were being reported and confirmed as fixed and when he spoke up about the issue, Barcomb was victimized by GM management and employees.
In 2015, Barcomb allegedly first brought to the plant management's attention a safety concern about the use of a bake oven to store vehicle parts, but the plaintiff says his request was largely ignored and the oven continued to be used to store parts.
Barcomb contacted "AwareLine," a resource that employees use to report illegal or unethical conduct, causing auditors to visit the plant to conduct an audit. However, the plaintiff claims GM hid the vehicle parts by closing the door to the oven. Barcomb also says his work area started to be vandalized because he made the complaint to AwareLine and brought unwanted attention to the plant.
Allegedly around this time, GM management began moving around employee lockers and personal belongings in order to make room for parts to be moved out of the bake oven, but Barcomb says the parts weren't moved until months later.
The lawsuit alleges management did not intend to actually make room to move parts at this time, but rather intended to frustrate other employees and create animosity toward Barcomb for reporting the storage safety issue.
The plaintiff says things really started to get bad when the facility failed the audit caused by Barcomb's complaint, so the plaintiff filed another complaint with AwareLine concerning safety concerns and for workplace harassment.
The lawsuit alleges he suffered from vandalism, with someone writing "RAT" over Barcomb's toolbox and equipment, something that caused the plaintiff to make a report to management. Barcomb then brought to work a rubber rat to put on his toolbox as a message to others that he would not be intimidated.
The plaintiff says he then discovered a main power steering plug had been shoved together and reported as fixed when in fact the plug had not been repaired, so the plaintiff showed the broken plug to a superintendent. Barcomb told GM he would again be making a complaint to AwareLine, something he did in September 2015.
Barcomb continued to say he frequently witnessed problems with unfixed parts being reported as fixed, and about four months later the plaintiff says he found his rubber rat hanging from a noose in his work area. This allegedly caused the plaintiff to suffer severe anxiety because Barcomb considered the act as a death threat.
Plant safety and security, along with a labor relations representative, allegedly took statements and photographed the event. The lawsuit claims Barcomb had to receive medical treatment at the plant due to stress from the ongoing trouble.
On or around March 11, 2016, Barcomb says he identified a job that had a broken ground wire for an airbag sensing diagnostic module and even though the job had been reported as repaired, the wire hadn't been fixed. The plaintiff complained again about that unrepaired job among others, but was allegedly placed on disciplinary notice without being told why.
According to the lawsuit, GM's labor relations representative conducted a disciplinary interview of Barcomb and suspended him for three days without pay for allegedly being out of his work area without permission.
However, Barcomb says he not only had permission to be out of his work area, but also was required to be out of the area in order to perform his regular job duties in going on a parts run. According to the lawsuit, the plaintiff says he was told he was on further disciplinary notice for creating a hostile work environment.
In addition to the lawsuit, the plaintiff says he filed a complaint with the Occupational Safety & Health Administration regarding discrimination and/or retaliation by GM.
The General Motors whistleblower lawsuit was filed in the U.S. District Court for the Eastern District of Missouri.