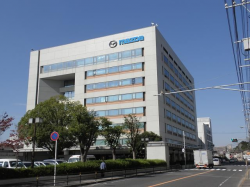 — Mazda is recalling nearly 80,000 vehicles to replace passenger-side Takata airbag inflators, a recall that supersedes a confusing January 2017 recall.
The January recall saw dealers replacing Takata airbag inflators with the same inflators that contained ammonium nitrate, the explosive chemical responsible for blowing apart the metal inflators and sending shrapnel into occupants.
The inflators have injured at least 180 people and killed at least 19 worldwide, and Mazda says this newest recall will use replacement airbag inflators that do not contain ammonium nitrate. Mazda hopes this will be the final recall to replace the passenger-side inflators.
As with previous recalls, Mazda says certain vehicles are recalled in certain "Zones" of the country.
In Zone A, the 2012 Mazda CX-7, CX-9 and Mazda6 are recalled if they were sold, or ever registered in the following states:
Alabama, California, Florida, Georgia, Hawaii, Louisiana, Mississippi, South Carolina, Texas, Puerto Rico, American Samoa, Guam, the Northern Mariana Islands (Saipan) and the U.S. Virgin Islands (Zone A).
Additionally, unless included in Zone A above, Mazda is recalling 2009 CX-7, CX-9 and Mazda6 vehicles sold, or ever registered in the following Zone B states:
Arizona, Arkansas, Delaware, District of Columbia, Illinois, Indiana, Kansas, Kentucky, Maryland, Missouri, Nebraska, Nevada, New Jersey, New Mexico, North Carolina, Ohio, Oklahoma, Pennsylvania, Tennessee, Virginia and West Virginia.
Then to add to the confusion, unless included in Zone A or Zone B above, Mazda is recalling the 2007-2008 CX-7 and CX-9 sold, or ever registered in the following states:
Alaska, Colorado, Connecticut, Idaho, Iowa, Maine, Massachusetts, Michigan, Minnesota, Montana, New Hampshire, New York, North Dakota, Oregon, Rhode Island, South Dakota, Utah, Vermont, Washington, Wisconsin and Wyoming.
Mazda started mailing recall notices on August 15 with instructions to get the vehicles to dealerships for repairs.
Owners with questions or who just want to scream may contact Mazda at 800-222-5500 and give them recall number 1317F.