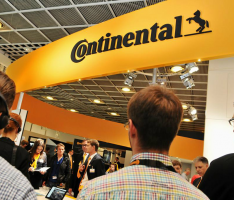 — The National Highway Traffic Safety Administration (NHTSA) has opened an investigation into fuel pump flanges manufactured by Continental Automotive Systems, Inc., flanges that have already caused recalls of Audi and Porsche vehicles.
NHTSA says the fuel pump flanges can degrade and crack, causing gas leaks and possible fires.
The problems started for Audi in 2016 when the automaker recalled more than 143,000 Audi Q5 and Q7 SUVs because of flanges made by Continental.
Then in May 2017, the recall was expanded to include more Q5 and Q7 SUVs along with more than 51,000 Porsche Macans for the same fuel pump flange leaks.
Those recalls have dealers replacing the fuel pump flanges if cracks are noticed, or adding a protective film to the flange areas if no cracks are seen.
The Audi and Porsche recalls were followed by Continental recalling the flanges and saying more automakers were supplied with the same defective fuel pump flanges. However, those automakers haven't yet ordered recalls.
NHTSA says it's curious why those additional automakers haven't ordered recalls and what needs to be done to make sure all vehicles on the roads are safe.
Continental estimates millions of vehicles from at least 11 automakers and five suppliers have used the defective flanges. Even with the risk of fire, Continental says it doesn't know of any fire reports, although customers do report the smell of gasoline.
Manufacturers use the fuel pump flanges in different ways and locations, so some flanges may be more protected from outside influences than others. Continental says engineers believe the environment causes the outer walls to fall apart, but the supplier admits it's not sure of the root cause of the problem.
CarComplaints.com will update our website with results of the NHTSA investigation.
Read owner-reported complaints about Audi and Porsche vehicles.