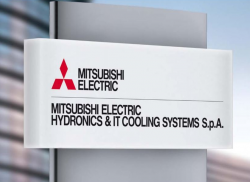 — The auto world and attorneys may be focused on alleged conspiracies and cartel activities among German automakers, but Japanese auto suppliers are dealing with their own cartel claims and legal penalties.
Following proceedings in a Michigan federal court, Mitsubishi Electric Corporation agreed to settle conspiracy claims alleged by Rush Truck Centers related to price-fixing of starters and alternators for trucks.
Mitsubishi Electric manufactures numerous parts and components for multiple companies, including equipment used as original manufacturer equipment for Mitsubishi vehicles.
The lawsuit is part of multidistrict litigation filed over price rigging and cartel allegations against numerous companies in addition to Mitsubishi, including Robert Bosch and Hitachi. Mitsubishi says it agreed to settle the Rush Truck Centers lawsuit to avoid lengthy litigation and the expense of the ongoing lawsuit that was filed in 2015.
The multidistrict litigation has already cost companies a few billion dollars in fines and penalties, and right in the middle of the circus is Bosch, the same company that saw the inside of courtroom walls many times due to manufacturing and selling emissions equipment to Volkswagen.
While Bosch has paid nearly $60 million over cartel allegations of fixing prices for auto parts, the company paid $327.5 million for designing software that VW used to cheat on diesel emissions tests.
Bosch has also been in the middle of other legal actions when the U.S. Justice Department alleged Fiat Chrysler worked with Bosch in equipping 104,000 Ram 1500 and Jeep Grand Cherokee SUVs with illegal emissions software.
Then there is the company's alleged involvement with General Motors and allegations of manufacturing diesel control units in Duramax engines that were allegedly equipped with illegal emissions software.
The conspiracy allegations against Mitsubishi go back more than 18 years and include price-fixing claims on multiple auto parts, including spark plugs, harnesses, fuel injectors, starters, alternators and other components.