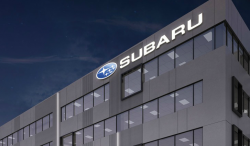 — A Subaru transmission warranty extension has been issued for 2010-2015 Legacy and Outback, 2012-2015 Impreza, 2013-2015 Crosstrek, 2014-2015 Crosstrek Hybrid, 2014-2015 Forester and 2015 WRX vehicles, all equipped with continuously variable transmissions (CVTs).
The automaker says the original powertrain warranty of five years or 60,000 miles is extended to 10 years or 100,000 miles, whichever comes first.
Subaru owners have complained for years about CVTs that jerk and shudder.
"I have a 2011 Subaru Outback with 128,000 miles, which shudders and (sometimes) stalls when braking. I've taken it to the Subaru dealer who says I need to have the torque converter replaced for a cost of $2500. Based on my internet research, there has been a problem with the CVT transmissions, but Subaru hasn't issued a recall. My research has also shown that the typical dealer cost for this repair is around $1500, so my dealership is considerably higher than the norm." - 2011 Subaru Outback owner / Sykesville, Maryland
Some owners also complain about having their transmissions replaced, only to suffer from problems with the replacements.
"I called to make an appointment with Subaru, after five visits they said there is still no problem with my car. So I called customer service and filed a report and the person I spoke to told me to request a driver's test with Subaru. I did and they found out that the transmission was defective so they replaced it with a re-manufacture one but I am having problems with shifting from park to drive and from drive to park." - 2011 Subaru Legacy owner / Mount Vernon, New York
Subaru reminds owners of the 1.5 million affected vehicles the warranty extension isn't a recall and doesn't impact safety, something that owners don't necessarily agree with when their vehicles are bucking, jerking and bumping.
Subaru has released at least four technical service bulletins due to customer complaints about transmission and torque converter problems.
TSB 16-90-13R was issued to dealers for 2010-2012 Legacy and Outback vehicles after customers complained about experiencing sensations like "coming to a stop in a manual transmission equipped vehicle and failing to depress the clutch."
TSB 16-103-16R concerned all 2010-2015 models equipped with TR690 CVTs and related to leaking transmission fluid that accumulated under the torque converter cases. The leaks were from the CVT oil pump chain covers and caused by the failure of gaskets.
TSB 16-102-16 included all models concerning secondary oil pressure sensor diagnostics.
TSB 16-104-17 included 2015 Legacy and Outback vehicles based on complaints of "bump" feelings from the transmissions at idle, similar to feeling like being bumped from behind by another vehicle.
For the affected vehicles equipped with CVTs that are more than ten 10 years old or with more than 100,000 miles, inspections or repairs must be completed on or before July 31, 2018. In addition, the automaker says you shouldn't schedule an appointment for a free inspection unless you are concerned with your transmission.
The transmission warranty extension does not cover salvage CVTs, rebuilt salvage vehicles, or transmissions that have been overhauled, re-manufactured or rebuilt by parties other than those approved by Subaru.
Owners don't need to do anything to receive the transmission warranty extension but may call the automaker at 844-373-6622.