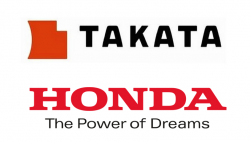 — Takata airbags are still the focus of multiple lawsuits included in multidistrict litigation that has plaintiffs suing the airbag manufacturer and numerous automakers that sold vehicles with defective airbags.
Four automakers have settled matters to exit the mess, all at a combined cost of $553 million. BMW, Mazda, Subaru and Toyota have reached agreements to resolve claims, but not all the affected automakers are folding so easily.
No automaker has been more negatively affected by exploding Takata airbags than Honda, with the vast majority of deaths worldwide occurring in Honda vehicles. Both Takata and Honda are still fighting it out in court, but a ruling by U.S. District Judge Federico Moreno provided some breathing room to the companies.
The judge threw out certain claims against both companies, including a claim of negligence against Honda for failing to recall vehicles. In addition, the judge dismissed numerous claims against Takata, including charges of negligence and unjust enrichment.
The judge had made similar rulings with some of the automakers that decided to settle the cases.
Other claims survive against Honda and Takata including the serious accusation of violations of the Racketeer Influenced and Corrupt Organizations (RICO) Act. The RICO claims will proceed after the judge ruled enough evidence and facts exist concerning Honda and Takata allegedly concealing knowledge of the airbag defects.
The court also ruled most implied warranty and consumer protection claims against both companies will proceed.
The four automakers that settled will participate in programs to increase the recall repair rates for replacing the defective airbags. The National Highway Traffic Safety Administration says about 15.5 million airbag inflators have been replaced, but some automakers have replaced less than 2 percent of their affected airbag inflators.
Safety regulators say about 70 million Takata airbag inflators will be replaced by 2019.