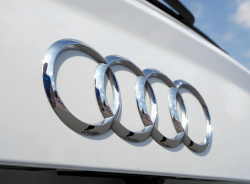 — Audi is in trouble again for the way its emission systems work in vehicles overseas as German car regulator KBA says it discovered "unacceptable shut-off devices" on diesel cars.
What's bad is all the vehicles were built after Volkswagen and Audi were caught cheating on emissions tests.
According to German media reports, KBA told the automaker a recall of about 127,000 vehicles is necessary to bring the vehicles into legal emissions boundaries.
Included in the recall are the Audi A4, A5, A6, A7, A8, Q5, Q7 and Audi SQ5.
German regulators gave Audi until February 2 to provide details of how the cars will be fixed to abide by emissions standards, but the automaker says it's a done deal because the vehicles are already part of a previous recall.
Audi says the vehicles are part of a recall of more than 800,000 cars in July 2017, but KBA won't take the word of the automaker on good faith because Audi is the company that said the diesel emissions scandal was finished last year.
German regulators believe the new problem is with the engine control software designed to alter emissions controls, something Audi says will be completely revised and retested.
According to the automaker, it has been working with KBA for months searching for irregularities in the Euro-6 diesel systems.
It's another financial blow to an automaker that already lost billions of dollars due to cheating on emissions tests for years.