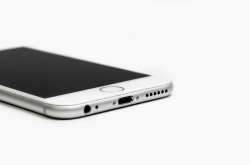 — An FCA (Chrysler) TCPA lawsuit alleges the automaker calls consumers on their cell phones without their permission.
Plaintiff Rick Garcia filed the proposed class-action lawsuit against FCA for alleged violations of the Telephone Consumer Protection Act (TCPA). Garcia says FCA called him on his cell phone in July 2018 to promote a 2019 Ram 1500 truck, and the call caused him:
"actual harm, including invasion of his privacy, aggravation, annoyance, intrusion on seclusion, trespass, and conversion. Defendant's prerecorded message also inconvenienced Plaintiff and caused disruption to his daily life."
Garcia and his attorneys claim Chrysler should pay more than $5 million to consumers who received those phone calls. Specifically, the plaintiff says FCA should pay $1,500 for each call allegedly in violation of the TCPA.
According to the FCA lawsuit, the TCPA makes it illegal to call a person on their cell phone from an automated dialing system or prerecorded voice without the recipient's consent. The lawsuit alleges a plaintiff only needs to show FCA "called a number assigned to a cellular telephone service using an automatic dialing system or prerecorded voice."
The plaintiff says offers "that are part of an overall marketing campaign to sell property, goods, or services constitute" telemarketing under the TCPA. But even if a call is not deemed telemarketing, "a defendant must nevertheless demonstrate that it obtained the plaintiff's prior express consent."
The lawsuit says the Federal Communications Commission requires "prior express written consent" for calls to wireless numbers such as made by FCA to the plaintiff.
The FCA TCPA lawsuit was filed in the U.S. District Court for the Southern District of Florida - Rick Garcia vs. FCA US LLC.
The plaintiff is represented by Shamis & Gentile and Edelsberg Law.
Lawsuits against companies for alleged TCPA violations are common in the U.S., with some plaintiffs intentionally enticing companies to call cell phone numbers.
One of those consumers, Pennsylvania woman Melody Stoops, admits she purchased at least 35 prepaid cell phones and stored them in a box for the purpose of filing suit against debt collection companies that called the previous owners of the numbers.
Then there is the case of Polish immigrant Jan Konopca who has made about $800,000 by filing at least 30 lawsuits for alleged violations of the TCPA, or the case of Craig Cunningham who has filed over 80 of the lawsuits.
Cunningham allegedly pretended to be interested in home security systems and sued those companies when they called about his alleged interest in their products.