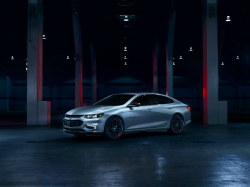 — General Motors is recalling nearly 850 Buick, Cadillac, Chevy and GMC vehicles at risk of leaking fuel and causing fires.
GM says all the affected vehicles are model year 2018:
2018 Buick LaCrosse
2018 Cadillac ATS
2018 Chevrolet Equinox
2018 Chevrolet Malibu
2018 Chevrolet Colorado
2018 GMC Terrain
2018 GMC Acadia
2018 GMC Canyon
GM says the joint that connects the fuel pump's outer housing to the pump's flange may not have been properly welded by the supplier. Over time, the weld could crack and cause a separation of the high-pressure fuel pump from the flange, allowing the pump to oscillate inside the engine compartment.
The automaker says the movement of the pump is what could potentially damage the high-pressure fuel line and cause fuel to leak. Any gas that makes contact with an ignition source can easily start a fire.
A driver will have no warning until the problem arises.
The supplier, Bosch, contacted GM in April 2018 about abnormal welds in high-pressure fuel pumps that could cause gas leaks. GM opened an internal investigation but couldn't find any reports from the field about fuel line leaks caused by the pumps.
However, based on the engineering analysis that Bosch supplied to GM, the automaker determined that an improper weld could weaken and fracture over time.
General Motors says it doesn't have a clue as to when the recall will begin, but dealers will need to replace the fuel pumps and fuel lines.
Customers with questions or concerns should call Buick at 800-521-7300, Cadillac at 800-458-8006, Chevrolet at 800-222-1020 or GMC at 800-462-8782.
GM's number for this recall is 18188.
CarComplaints.com has complaints from owners of the vehicles named in the fuel pump recall.