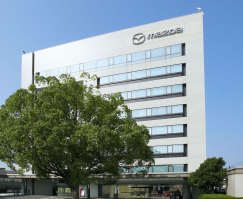 — Mazda has concluded an investigation into final fuel economy and emissions inspections and found no falsification of test data submitted to Japan's Ministry of Land, Infrastructure, Transport and Tourism.
In July 2018 the Ministry contacted all Japanese automakers after certain companies admitted problems occurred during final vehicle inspections.
By the time Mazda was asked to submit details about final vehicle inspections, Nissan had been caught falsifying vehicle inspection documents at five of six Japanese factories.
Mitsubishi also admitted it cheated fuel economy standards in Japan for the past 25 years, and the news came just days after admitting the company intentionally falsified data about fuel economy on more than 600,000 minicars.
Joining Nissan and Mitsubishi was Suzuki and the admission that more than 2 million vehicles with incorrect fuel economy estimates were sold over the course of six years.
In addition, Subaru was caught falsifying mileage and emissions data in Japan from at least December 2012 to November 2017, although investigators said some of the evidence showed the fraud may have went on since 2002.
Mazda told Japan's Ministry that test data was examined twice and any minor errors had no effect on fuel economy or emissions levels for Japanese vehicles. Customers in the U.S. have no concerns because none of the tests were used for export vehicles as Japan has its own standards Mazda must meet.
Mazda knows certain small errors were made on certain tests and new protocols have allegedly been implemented to prevent problems from occurring in the future. The automaker says it has already increased the number of employees who check all inspection data to confirm everything is correct before the vehicles head to the Japanese public.
Japanese consumers have grown weary over the multiple scandals that have engulfed Japanese automakers, but other Japanese companies have also suffered from recent similar problems with falsified documents and data.
In August 2017, Kobe Steel announced falsified test data caused certain products to pass final inspections based on incorrect specifications. According to a class-action lawsuit, some of the steel was used in Toyota and Lexus vehicles since 2003.