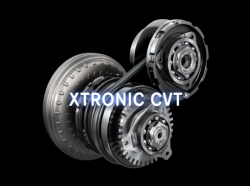 — A Nissan CVT (continuously variable transmission) cooling system lawsuit continues in court as a Sentra owner tries to convince the judge the car has defects, and Nissan tries to convince the judge to dismiss the case.
The proposed class-action lawsuit includes all U.S. consumers who bought or leased 2012-2017 Nissan Sentras equipped with Xtronic continuously variable transmissions.
Plaintiff Waldo Leyva filed the proposed class-action lawsuit that alleges 2012-2017 Nissan Sentras have transmissions that overheat because the cooling systems don't function properly.
The Nissan Sentra Xtronic CVTs allegedly enter fail-safe mode while driving when the transmissions overheat, causing a serious risk to safety for those on the roads. Owners report their cars shaking, vibrating, shuddering and finally experiencing failures of the CVTs.
The plaintiff says his 2015 Nissan Sentra started suffering from overheating problems two years after the car was purchased. The dealership allegedly said the only recourse was to replace the transmission that was damaged by the cooling system.
The CVT lawsuit alleges the transmission cooling systems are too small to properly cool the Xtronic CVTs, at least enough to protect them from damage.
Nissan has allegedly known about the CVT cooling system problems for many years based on internal testing, replacement part orders and complaints from customers. Those customers often say their Sentra cars experience jerking, noises, stalling and acceleration problems.
According to the plaintiff, dealerships typically tell Sentra owners the CVTs are operating normally, so if owners want work performed on the transmissions or coolers, those owners will pay the bills.
According to the automaker, the cooling system lawsuit should be dismissed because the plaintiff can't prove his case and in some cases makes arguments that are unnecessary.
Attorneys for Nissan say certain warranty claims fail because the plaintiff admits the Sentra wasn't sold with defects in the CVTs. Nissan bases that argument on the fact that Leyva safely drove the Sentra more than 60,000 miles before allegedly experiencing problems.
Nissan also says certain other claims should be dismissed because the plaintiff has legal remedies already available.
In addition, concerning the plaintiff's claim of wanting restitution from Nissan, the automaker says the plaintiff never paid Nissan any money. According to the motion to dismiss, Leyva paid money to a Nissan dealer to purchase the car, but didn't pay Nissan directly for the Sentra.
Other warranty claims against the automaker should allegedly be dismissed because Nissan has a dispute resolution process that must be followed, but the plaintiff allegedly didn't follow Nissan's clear guidelines.
The plaintiff is represented by Capstone Law APC.