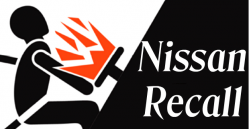 — Nissan is recalling about 53,000 vehicles as part of a Takata airbag recall expansion of 3.3 million airbag inflators at risk of exploding when they deploy, even in a minor crash.
The National Highway Traffic Safety Administration (NHTSA) breaks down different parts of the country into "Zones."
2009-2012 Nissan Versa Hatchback
2011 Nissan Versa Sedan
The Versa cars are recalled if they were sold or ever registered in "Zone A" states:
Alabama, California, Florida, Georgia, Hawaii, Louisiana, Mississippi, South Carolina, Texas, Puerto Rico, American Samoa, Guam, the Northern Mariana Islands (Saipan) and the U.S. Virgin Islands.
2010 Nissan Versa Hatchback
2010 Nissan Versa Sedan
These recalled vehicles were sold or registered in "Zone B" states:
Arizona, Arkansas, Delaware, District of Columbia, Illinois, Indiana, Kansas, Kentucky, Maryland, Missouri, Nebraska, Nevada, New Jersey, New Mexico, North Carolina, Ohio, Oklahoma, Pennsylvania, Tennessee, Virginia and West Virginia.
2009 Nissan Versa Hatchback
2009 Nissan Versa Sedan
The 2009 models are recalled if they were sold or ever registered in these "Zone C" states:
Alaska, Colorado, Connecticut, Idaho, Iowa, Maine, Massachusetts, Michigan, Minnesota, Montana, New Hampshire, New York, North Dakota, Oregon, Rhode Island, South Dakota, Utah, Vermont, Washington, Wisconsin and Wyoming.
Nissan will notify owners, but the automaker doesn't know when the recall will begin so that dealers can replace the passenger frontal airbag inflators, free of charge.
Owners may contact Nissan customer service at 800-647-7261.
Keep up with the latest airbag news by checking out the CarComplaints.com Takata consumer guide.