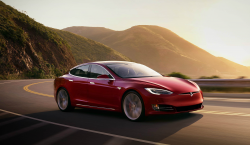 — An alleged Tesla Model S Autopilot crash in California will be investigated by the National Transportation Safety Board (NTSB) after the driver said Autopilot was engaged when the Model S crashed into a firetruck.
According to the Culver City Fire Department, the car was traveling about 65 mph when the crash occurred, damaging the car and firetruck but leaving the Model S driver and firefighters unscathed.
The firetruck was on the freeway due to a motorcycle crash when the Model S slammed into the rear-end of the truck.
The driver told the California Highway Patrol the Model S was set on on Autopilot, but that same driver was also arrested and charged with a DUI, so the investigation is needed to determine if the driver really had Autopilot engaged.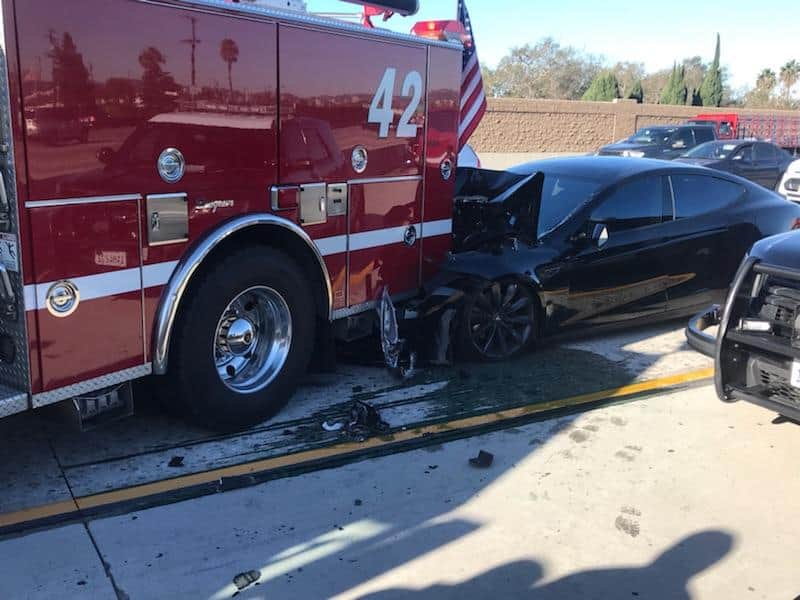 The NTSB is trying to learn the workings of self-driving technology and its limitations, something that caused the agency to head to Las Vegas in November 2017 after an autonomous shuttle bus collided with a truck. The agency said it was taking a look at the incident because it was the first reported crash of a self-driving vehicle operating in a public service capacity.
The NTSB also took the lead role for the investigation of a Tesla Model S crash in Florida that killed former Navy SEAL Joshua Brown.
The deadly May 2016 crash occurred as Brown was driving his 2015 Tesla Model S with Autopilot engaged when the car crashed into the side of a tractor-trailer that was crossing the highway to make a turn.
Investigators say the Model S went under the tractor-trailer and exited the other side before going off the road and through two fences, finally hitting a utility pole.
The government concluded the crash occurred because of "driver errors," an "overreliance on automation" and a "lack of safeguards" designed into Tesla's Autopilot system.
Tesla says if the system doesn't recognize hands on the steering wheel, warning chimes will activate and the system will eventually automatically activate the flashers and slow the car to a stop. After Brown's crash, the automaker updated Autopilot to make driver warnings more urgent to keep a driver's hands on the wheel.
Tesla has faced criticism for calling the system "Autopilot" and allegedly giving drivers a false sense of security while using the technology. While the automaker says a driver must keep their hands on the wheel at all times, Tesla's website promotes the ability of self-driving technology in its cars.
"All Tesla vehicles produced in our factory, including Model 3, have the hardware needed for full self-driving capability at a safety level substantially greater than that of a human driver."
Tesla also promotes the technology when the company says there is "Full Self-Driving Hardware on your Model S."
CarComplaints.com will update our website with results of the NTSB investigation.