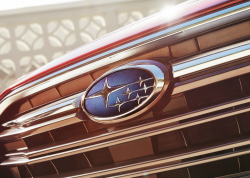 — Subaru broken valve springs have caused a recall of more than 165,500 vehicles in the U.S. following complaints about engine noise and stalled engines.
According to Subaru, dealers will need to replace the valve springs in these vehicles.
2012-2014 Subaru Impreza
2012-2013 Subaru Impreza Wagon
2013 Subaru BRZ
2013 Subaru XV Crosstrek
2013 Toyota Scion FR-S
Subaru says the valve spring problems go back to 2012 when the automaker received a complaint from Japan about rough idling and strange noises. Engineers investigated and assumed the valve spring broke and fell off, causing the valve to make contact with the piston.
Subaru checked the surface of the broken valve spring but couldn't find any flaws in the material.
In May 2013, Subaru raised the tolerance levels of the valve spring wires and continued to collect failed parts as 11 technical reports were received about stalled engines.
As failed engines were collected, engineers found minor impurities in the valve spring material due to the normal manufacturing process. However, the automaker found changes made to the valve spring tolerance levels in 2013 compensated for the impurity of the material.
As more complaints came in about engine failures from busted valve springs, Subaru conducted an investigation with the spring supplier and determined improper design of the valve trains was primarily causing the busted valve springs.
Subaru doesn't know when the valve spring recall will begin, but concerned owners of the Subaru models may call the automaker at 844-373-6614.
Owners with questions about their 2013 Scion FR-S vehicles may call Toyota at 888-270-9371.
Subaru and Toyota are using recall number WTY-84.