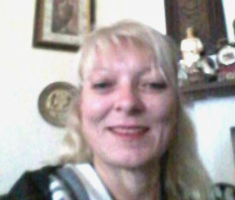 — An Uber self-driving car crash lawsuit is forthcoming as the daughter of victim Elaine Herzberg has retained Arizona personal injury lawyers to determine why the autonomous Volvo SUV hit and killed her mother.
Elaine Herzberg, 49, was killed as she was pushing her bike across a Tempe street when the self-driving Volvo struck her as she entered the same lane as the SUV. Herzberg was not using a crosswalk and video of the crash (below) shows the Volvo never slowed down prior to impact.
The Uber was traveling in self-driving mode with a human driver behind the wheel to allegedly monitor and take control of the Volvo in the event of problems. Based on video of the crash, the driver wasn't aware of Herzberg until the crash impact, but it leaves many questions why the self-driving Uber didn't "see" the woman or the bike.
Self-driving cars are promoted as having the ability to mitigate or completely prevent incidents that human drivers would not avoid, primarily because a driverless car uses a system of cameras, radar, lasers and other sensors.
The lawsuit will seek to determine how the SUV's self-driving sensors, cameras and lasers and other devices failed to even slow down the vehicle.
Uber immediately suspended self-driving road testing while the company investigates how the incident occurred, although Arizona officials say they see no reason to stop companies from using public roads as live-fire testing grounds for self-driving cars.
Following the Uber crash, Toyota said it was suspending self-driving road testing operations because the Uber incident may have an emotional effect on Toyota's test drivers.
Herzberg's daughter is represented by Bellah Perez, PLLC.
Editors Note (3-28-2018): Uber and the family of Elaine Herzberg have reached a settlement less than a week after the family retained attorneys for the case, although details of the settlement will remain confidential.
Uber Self-Driving Car Crash Video