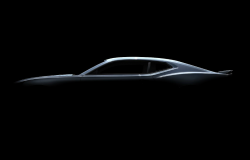 — A Chevy Camaro ignition key recall has been issued for the second time because a bump to the key with the knee may move the ignition switch out of the "run" position and turn off the engine.
General Motors says more than 10,700 model year 2010-2015 Camaros are included in the recall, which follows a similar recall of 511,000 Camaro cars in 2014.
The ignition keys were sold as replacement equipment for Chevrolet Camaros, and even though the keys had been recalled, GM dealers still sold the keys since 2014.
A driver could bump into the key and shut down the engine while driving, which then shuts down power steering, power brakes and airbags. And while the automaker says it is unaware of any Camaro crashes or injuries, GM has a horrible reputation concerning the subjects of ignition keys and ignition switches that move out of the "run" positions.
Although the Camaro recall is caused by keys and not ignition switches, multiple GM models were recalled in the past for ignition switches that moved out of the "run" positions and contributed to or caused the deaths of at least 124 occupants.
In addition, hundreds of people were injured by simple bumps to the keys.
The Camaro problem was caught by a GM quality manager in April indicating the keys originally sold with the affected Camaros remained available for order through the parts catalog. General Motors opened a product investigation because the flip-key assemblies remain the approved replacement keys for other GM vehicles.
The investigation found 10,758 Camaro owners in the U.S. and 18 in Canada who may have been sold keys either after the recall repairs were completed on their vehicles or as replacements for the approved flat-blade keys.
Chevy Camaro dealers will replace any flip keys with flat blade keys. When inserted into the ignition switch, the replacement flat blade design does not protrude out as far as the flip key, mitigating the risk of knee-to-key contact.
GM doesn't know when the Camaro ignition key recall will begin, but concerned U.S. owners may call the automaker at 800-222-1020 and ask about recall number N192223230.
Canadian Camaro customers may call 800-263-3777.
Chevrolet Camaro Complaints - 2010 / 2011 / 2012 / 2013 / 2014 / 2015