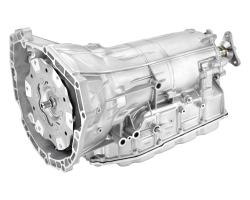 — GM 8-speed transmission problems have caused a proposed class action lawsuit that alleges GM's 8L90 and 8L45 transmissions shake, shudder, kick, jerk, buck and experience problems during acceleration and deceleration.
According to the lawsuit, the following vehicles are equipped with the allegedly defective 8-speed transmissions.
2015-2019 Cadillac Escalade
2015-2019 Cadillac Escalade ESV
2016-2019 Cadillac ATS
2016-2019 Cadillac ATS-V
2016-2019 Cadillac CTS
2016-2019 Cadillac CT6
2016-2019 Cadillac CTS-V
2015-2019 Chevrolet Silverado
2017-2019 Chevrolet Colorado
2015-2019 Chevrolet Corvette
2016-2019 Chevrolet Camaro
2015-2019 GMC Sierra
2015-2019 GMC Yukon
2015-2019 GMC Yukon XL
2015-2019 GMC Yukon Denali XL
2017-2019 GMC Canyon
The 8-speed model 8L90 and 8L45 transmissions allegedly malfunction whether a vehicle is decelerating or accelerating, causing drivers to pay expensive repairs for problems General Motors allegedly knows about.
But even with alleged knowledge of transmission problems and the cost to customers, the automaker continues to market and sell the vehicles.
GM owners complain about transmissions that shift and engage harshly and can leave them stranded on the roads at any time.
The proposed class action includes all consumers in the U.S. who purchased, leased or own any of the affected vehicles equipped with the 8-speed transmissions.
The GM 8-speed transmission lawsuit was filed in the U.S. District Court for the Eastern District of Michigan - Ray, et al., v. General Motors, LLC.
The plaintiff is represented by Kessler Topaz Meltzer & Check.
CarComplaints.com has owner-reported complaints about the vehicles equipped with 8-speed transmissions.