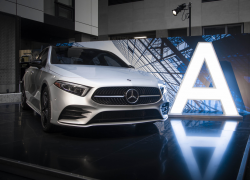 — Mercedes-Benz is recalling more than 1,000 model year 2019 A220 and A220 4Matic cars because of brake pedal problems.
The A220s may have suffered welding errors of the brake pedal plates that may cause the plates to bend.
Drivers may discover brake pedals that don't function properly, a serious issue when trying to apply the brakes.
The A220 recall is scheduled to begin June 19, 2019, when dealers will replace affected brake pedals.
Owners of 2019 Mercedes A220s and A220 4Matics may call the automaker at 800-367-6372.
CarComplaints.com has owner-reported complaints about numerous Mercedes-Benz vehicles.