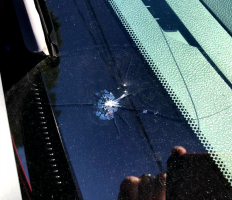 — A Subaru windshield lawsuit alleges 2017-2019 Subaru Forester and 2017-2019 Subaru Outback vehicles are equipped with windshields that suddenly chip, crack and break.
According to the class action lawsuit, Subaru refuses to pay for repairs even when the vehicles are under warranties, leaving owners and lessees with paying for windshield replacements.
In addition, the lawsuit alleges Subaru replaces the defective windshields with the same defective windshields that will chip, crack and break again.
Wisconsin plaintiff Christine Powell purchased a new 2018 Subaru Forester and within a few months the windshield allegedly cracked. She took the vehicle to a Subaru dealership in December 2017 but Subaru refused to cover the cost of the windshield repairs even though the vehicle only had about 3,500 on it.
The plaintiff says the replacement windshield was no better because it cracked in May 2019 when the vehicle had about 15,000 miles on the odometer.
According to the class action lawsuit, the cracked windshields cause problems with Subaru's EyeSight systems, described by the automaker as technology which "monitors traffic movement, optimizes cruise control, and warns you if you sway outside your lane. EyeSight has been found to reduce the rate of rear-end crashes with injuries by up to 85%."
Replacing broken Subaru windshields allegedly costs owners more money because the EyeSight systems must be recalibrated when the windshields are replaced.
And according to the plaintiff, none of this would happen if the automaker didn't allegedly conceal the windshield defects, something Subaru allegedly continues to do by denying there are problems with the glass.
The Subaru windshield lawsuit demands that Subaru accept responsibility and buy back the Forester and Outback vehicles or reimburse customers for windshield replacements.
The Subaru windshield lawsuit was filed in the U.S. District Court for the District of New Jersey - Powell, et al., v. Subaru of America, Inc.
The plaintiff is represented by Carlson Lynch, LeVan Law Group, and Freed Kanner London & Millen.
Read what owners of the Subaru vehicles complain about the most when writing to CarComplaints.com.