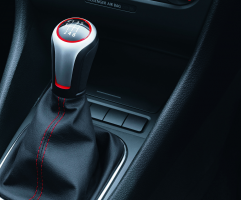 — Model year 2019 Volkswagen GTI, Golf GTI and Jetta GLI vehicles equipped with manual transmissions may have problems that cause the vehicles to stall while driving.
The National Highway Traffic Safety Administration (NHTSA) received a petition to investigate the vehicles after 157 complaints were filed alleging the manual transmissions have defects.
In addition to the 157 complaints, one report claims the stalled vehicle caused a crash.
Customers typically describe similar stalling events, with many complaints claiming the vehicles stalled days after purchasing the new vehicles.
"Brand new 11 days old 2019 jetta gli manual engine shut down three times while in traffic. Car was in neutral, started to shudder and shut down and had to restart. This happen while driving and the car was placed in neutral descending down a hill in heavy traffic. This also happen at a stop light and stop sign. All three incidents happen in the same day. Very concerned with my families safety."
"The problem started less than 24 hours from taking delivery of the vehicle with 16 miles on the odometer. The engine dies when approaching a stop with the clutch depressed. Does it in neutral and when in first or second gear. After stalling the car starts with a push of the starter button, foot on brake and clutch depressed. The car must be restarted and then shut off with the started button for the gauges and the rest of the cars electrics to power down. Not safe to drive."
According to the defect petition, the engine turns off without warning as the vehicle slows to a stop or prepares to make a turn with the clutch pressed and the vehicle in NEUTRAL.
NHTSA didn't provide more information but the agency will investigate the complaints and determine if an official VW investigation is necessary.
CarComplaints.com will update our website with results of the petition.