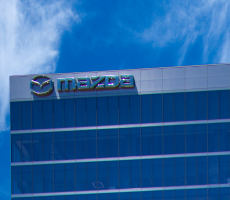 — A Mazda fuel pump recall involves about 520,000 vehicles worldwide due to problems with the pump impellers, with more than 121,000 of these models recalled in the U.S.
2018 Mazda Mazda3
2018 Mazda Mazda6
2019 Mazda CX-3
2018-2019 Mazda MX-5
2018-2019 Mazda CX-5
2018-2019 Mazda CX-9
2019-2020 Mazda Mazda2
According to Mazda, a failed fuel pump will cause the engine to stall and leave an owner unable to restart their vehicle.
The vehicles are equipped with DENSO fuel pumps with impellers that crack, absorb fuel and deform, causing the impellers to strike the fuel pumps.
Mazda first learned about a failed fuel pump in March 2019 when a vehicle outside the U.S. suffered the problem.
Engineers confirmed the fuel pump failed because a deformed impeller interfered with the body of the fuel pump. Mazda found an impeller could crack as the solvent dried during manufacturing, causing the impeller to absorb too much fuel.
The automaker says no crashes or injuries have been caused by the fuel pump problems.
The Mazda fuel pump recall wasn't completely unexpected because in 2020 DENSO announced Mazda was one of the automakers affected by the pump impeller defects.
Mazda fuel pump recall owner notifications should be mailed January 11, 2022, and dealers will replace the fuel pumps.
Mazda owners with concerns should call the automaker at 800-222-5500 and refer to fuel pump recall number 5321K.
— This page was updated with additional information November 16, 2021.