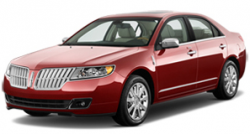 — The National Highway Traffic Safety Administration has opened an investigation into alleged floor mat problems in model years 2008-2010 of the Ford Fusion, Lincoln MKZ, and Mercury Milan.
Drivers complain the problem typically occurred following hard acceleration to pass slower traffic or when merging into faster traffic. Drivers allege continued high engine power after releasing the accelerator pedal and difficulty braking, including reports that drivers had to shift to neutral or turn the engine off to stop the vehicle.
Drivers and service technicians said there is evidence of mat interference or unsecured Ford or aftermarket all weather floor mats. Ford introduced new pedals in early model year 2010 vehicles, so this investigation will determine if the other model years need a fix.