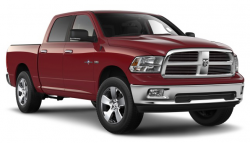 — Following an investigation into rear-end failures in Dodge Ram 1500 trucks, Chrysler is recalling over 278,000 vehicles because the rear axle pinion nut could loosen and cause the axle to lock up.
The affected vehicles include the 2009-2012 Ram 1500, 2009-2011 Dodge Dakota, 2009 Chrysler Aspen, and the 2009 Dodge Durango.
Chrysler says the problem is caused by a missing adhesive patch that would normally keep the pinion nut from coming loose.
The recall should begin sometime in March, 2013. Chrysler will notify owners and a dealer will install a retainer to hold the pinion nut in place. With questions, contact Chrysler at 800-247-9753 and refer to recall number 12V-474.