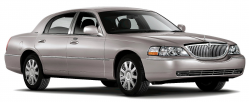 — Following an investigation into steering problems in model year 2005-2008 Crown Victoria police vehicles, Ford is recalling 370,000 model year 2005-2011 Ford Crown Victoria (including Police Interceptors), Lincoln Town Car, and Mercury Grand Marquis cars.
As the case with many other recalls this year, Ford is including cars only in states that typically use a lot of road salt in winter.
The recalled vehicles are currently registered or were originally sold in: Connecticut, Delaware, the District of Columbia, Illinois, Indiana, Iowa, Kentucky, Maine, Maryland, Massachusetts, Michigan, Minnesota, Missouri, New Hampshire, New Jersey, New York, Ohio, Pennsylvania, Rhode Island, Vermont, Virginia, West Virginia, and Wisconsin.
The federal investigation showed severe corrosion can cause the lower intermediate shaft to collapse and the steering column lower bearing to separate. If that happens, steering could be completely lost.
Safety organizations have complained about targeted recalls like this because it can be difficult to know if a car was originally sold in a certain state. Hence, Ford is offering all owners of affected vehicles a one-time option to have their car inspected and repaired, if needed.
Owners outside the states listed above must contact Ford directly to schedule an appointment.
The recall should begin October 21, 2013. Owners can contact Ford at 866-436-7332 and give them recall number 13S08.