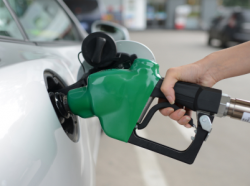 — Following a yearlong battle concerning mileage estimates, Kia Motors America has announced a proposed settlement of disputes that were raised by current and former owners and lessees of vehicles affected by the automaker's 2012 restatement of fuel economy ratings.
In November, 2012, the Environmental Protection Agency (EPA) said Hyundai and Kia would lower their fuel economy (mpg) estimates for the majority of their model year 2012 and 2013 models after EPA testing found discrepancies between agency results and data submitted by the company.
Over 50 complaints were filed in federal court against Hyundai and Kia and then consolidated in United States District Court for the Central District of California.
The Proposed Settlement
The proposed Kia settlement agreement is valued at up to approximately $185 million, although the final number will be determined by the number of customers who choose to participate in one of the settlement's lump-sum payment options or remain in the lifetime reimbursement program, which reimburses based on actual fuel expenses.
To address plaintiffs' court claims, including that having to repeatedly return to a dealership would deter participation in the reimbursement program, Kia and the plaintiffs agreed to add lump-sum payment options.
The proposed cash lump-sum amount, which varies by vehicle and ownership type and accounts for previously received compensation, will result in an estimated average payment of about $667 for retail customers.
Consumers can also elect other options such as a dealership credit of 150 percent of the lump-sum cash payment amount, or a credit of 200 percent of the cash amount towards the purchase of a new Kia vehicle.
The Court is expected to review the proposed settlement for preliminary approval in early 2014. Preliminary details of the settlement are available at www.KiaMPGinfo.com.
UPDATE: Hyundai has agreed to a settlement of $210 million involving 600,000 Hyundai vehicles, including the Accent, Azera, Elantra, Genesis, Veloster, Veloster Turbo, Sonata Hybrid, Tucson and Santa Fe Sport.
While each Kia owner covered by the settlement may receive an average of $667, Hyundai owners are expected to receive an average of $353.