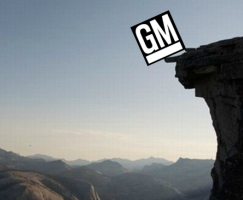 — Ask the owner of an older Chevy Silverado about rusted brake lines and you'll likely get an earful of "advice" about General Motors and the National Highway Traffic Safety Administration. It's been four years since NHTSA opened an investigation into rusted and corroded brake lines in 6 million trucks and SUVs, including the Chevy Silverado.
NHTSA opened its preliminary investigation in March 2010, which focused on popular GM trucks and SUVs, including the 1999-2003:
The investigation was upgraded to an engineering analysis on January 5, 2011, and over three years later angry GM owners still wait for the results of the investigation.
NHTSA knows of 890 total complaints for brake line corrosion, 761 complaints coming from cold weather states where road salt is often used.
CarComplaints.com has heard from many truck owners about their rusted brake lines and how accidents are just waiting to happen from GM's failure to recall the vehicles.
Here's a small example of what owners say about the 2000 Chevy Silverado.
"This is very bad all of my front brakes lines are rusted bad and on march 5, 2014 when I was driving and I was coming to a stop my brake pedal when all the way to the floor. Luckily I was diving slow and down shifted to 1st and apply the parking brake. This is a disaster in the making and Chevy needs to have a recall ASAP to fix this before someone dies."
"GM should have to fix these bad brake lines for free. This is definitely a big problem. I have owned many vehicles through the years and this is the first time I have ever seen a hard brake line fail. This could have been deadly due to the fact that there was no warning that the brakes were going to fail."
"The brake lines are badly rusted . They should have been recalled. They are an accident waiting to happen. The alloy used in the metal lines must be bad."
GM responded to the investigation by claiming the problem really isn't a problem because a warning light should come on if the truck leaks brake fluid. GM also argues the brake system is split front/rear and even if a brake line leaks, the affected vehicle would be capable of stopping with the pressure supplied by the remaining circuit.
However, complaints allege this is bogus because in about 25 percent of the known cases, brake line failure occurred in the blink of an eye and the driver had no warnings, other than realizing the stopping distance was much longer.
The loss of brakes allegedly caused 26 accidents and in 10 additional incidents, the vehicle was intentionally steered off the road or into another lane to avoid a crash.
General Motors is already hanging from a cliff of insanity because of recalls, over 60 lawsuits and five official investigations over its ignition switch failures. And NHTSA hasn't looked too good either for not noticing a 10-year pattern of problems with the ignition switches.
Maybe some day NHTSA or GM will step up to the plate and make a decision (after four years) if rusted-out brake lines falling apart on trucks will qualify for at least a small mention of a recall.