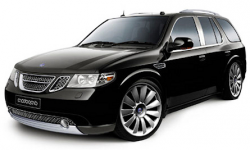 — General Motors is recalling over 316,000 cars and SUVs because the low-beam headlights and daytime running lights can leave you in the dark. GM said defective headlight modules are the problem, although the defect doesn't affect the high-beam headlights of the vehicles.
GM names the vehicles as the:
2006-2009 Buick LaCrosse
2006-2007 Chevy TrailBlazer
2006 Chevy TrailBlazer EXT
2006-2007 GMC Envoy
2006 GMC Envoy XL
2006-2007 Buick Rainier
2006-2008 Saab 9-7X
2006-2008 Isuzu Ascender
GM doesn't know if the problem has caused any accidents or injuries and the automaker hasn't said what it will do to fix the problem.
The National Highway Traffic Safety Administration hasn't released a schedule of when the recall will begin.
CarComplaints.com will update this page when additional information is available.
Read what owners complain about the most with the cars and SUVs named in the recall: