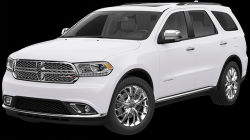 — Fiat Chrysler is recalling almost 5,700 trucks and SUVs in two recalls, the majority for the second time to repair lower control arm problems.
Jeep Grand Cherokee, Dodge Durango
About 5,485 model year 2015 Jeep Grand Cherokee and Dodge Durango SUVs might have rear lower control arms that received the wrong heat treatment. Chrysler says the problem is bad enough to cause the arms to break and cause a loss of driver control.
The automaker recalled the SUVs less than two months ago for the exact same problem and says this recall supersedes the June 2015 recall.
Fiat Chrysler says if the rear lower control arm fractures, a driver can expect a change in height of the SUV, and a loss of braking ability and rear-end stability.
As in the June recall, the 2015 Jeep Grand Cherokee and Dodge Durango SUVs were built June 12, 2015, to June 20, 2015.
Owners of the SUVs should have received recall notices describing that Chrysler dealers will inspect and replace the lower control arms. Again, this recall supersedes the previous control arm recall and owners will need to go through the process at least one more time.
If you own one of the Jeep Grand Cherokee or Dodge Durango SUVs and have questions, contact Fiat Chrysler at 800-853-1403 and refer to recall number R38.
Ram 4500, Ram 5500
More control arm problems have caused about 200 model year 2015 Ram 4500 and 5500 trucks to be recalled to prevent a loss of control.
Chrysler says the recalled trucks don't have enough penetration of the front upper control arm loop to the spacer weld. The defect can cause problems with the stability of the suspension.
The 2015 Ram 4500 and 5500 trucks were manufactured January 30, 2015, to February 6, 2015, and all will need the upper control arms replaced, based on the results of an inspection.
The recall should begin September 19, 2015, but until then, truck owners can contact Chrysler customer service at 800-853-1403 and give them recall number R34.