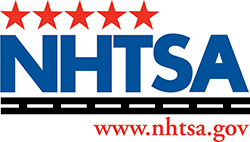 — ARC Automotive airbags are under an intensified investigation by U.S. and Canadian safety regulators after the reported death of a woman from an exploding ARC airbag inflator.
The U.S. National Highway Traffic Safety Administration (NHTSA) opened an investigation into ARC airbag inflators in July 2015 after reports of inflators exploding and injuring occupants.
One incident involved a 2002 Chrysler Town & Country with a dual-stage ARC airbag inflator and the other involved a 2004 Kia Optima with a single-stage inflator. All ARC driver airbag inflators are a hybrid design that fills the airbag by releasing an inert gas mixture stored in the inflator at high pressure.
The gas mixture is used with the explosive chemical ammonium nitrate, the same chemical at the heart of exploding Takata airbags that have killed at least 13 people. The ARC inflators are allegedly hermetically sealed to isolate the gas and chemical from external atmospheric conditions, unlike Takata inflators that can allow moisture to enter the inflators.
NHTSA has upgraded the investigation after U.S. safety regulators were informed by Transport Canada of a fatal incident involving a driver airbag rupture in a 2009 Hyundai Elantra. It was determined the airbag inflator was manufactured by ARC and had ruptured in the same manner as the two previous incidents.
The driver airbag module in the subject 2009 Hyundai Elantra used a single-stage inflator manufactured at ARC's facility in China.
The original ARC investigation includes about 420,000 model year 2002 Chrysler Town and Country minivans and 70,000 model year 2004 Kia Optima sedans. NHTSA estimates there are about 8 million inflators used today in vehicles from Chrysler, GM, Kia and Hyundai, vehicles that use both single- and dual-stage inflators.
The upgraded NHTSA investigation will determine the entire US population of ARC driver airbag inflators and whether any single-stage driver airbag inflators manufactured at ARC's facility in China were used in U.S. vehicles.
Additionally, NHTSA will collect ARC inflators from vehicles in the field for further testing and evaluation.
CarComplaints.com will update its website with results of the ARC airbag inflator investigation.