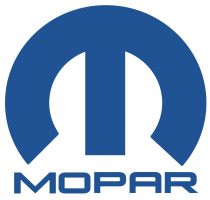 — The National Highway Traffic Safety Administration (NHTSA) has closed a 2014 "audit query" of Fiat Chrysler's (FCA) recall processes and its management of its parts division Mopar.
The investigation was opened following a recall of nearly 972,000 model year 2003-2012 Dodge Ram 1500, 2500 and 3500 trucks after reports of left tie-rod ball studs breaking and causing a loss of steering.
NHTSA had concerns about Chrysler's poor communications with the safety agency concerning parts needed for two recalls, both that involved defects that could cause a loss of steering control. The government requested information from FCA about the availability of parts for recall repairs based on a high volume of consumers complaints about parts restrictions.
NHTSA says "FCA steadfastly denied it had placed parts restrictions on its dealers to manage issues of parts scarcity," but consumer complaints continued to flow in about dealers claiming they couldn't get the parts.
The government talked to Chrysler dealerships about the conflicting claims between owners and Chrysler's information showing parts were available. The dealers told NHTSA a different story than the safety agency was hearing directly from Chrysler.
The dealers provided documents to NHTSA that showed the automaker had put into place parts restrictions and in some cases had canceled back orders for parts needed by dealers for their customers.
The government also discovered Chrysler had notified its dealerships asking them to return the recall remedy parts because of concerns about the quality of the parts. In other words, the automaker had effectively canceled its safety recall program without telling NHTSA. In addition, FCA failed to respond to questions the government asked concerning the parts.
Chrysler finally admitted it did put into place a parts restriction concerning the recalls and knew dealers were unable to get the parts needed to repair the vehicles.
NHTSA says it is closing the recall investigation because of a consent order FCA agreed to in July 2015 admitting violations of federal safety laws. Under the government agreement, NHTSA imposed a total penalty of $175 million, $70 million of which Chrysler paid in September 2015 and another $70 million that was paid in January 2016.
The automaker also agreed to buy back certain vehicles and provide incentives to its customers for recall failures involving trucks and SUVs.
As part of the agreement, FCA is monitored concerning safety defects, parts availability and the overall workings of the automaker. Although the audit query is closed, NHTSA says Chrysler could face additional penalties if it deviates from the consent order.