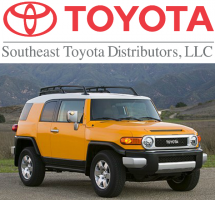 — Southeast Toyota Distributors (SET) is recalling more than 7,700 vehicles to keep them from catching on fire.
SET is no small player in the world of Toyota cars as SET is the world's largest independent distributor of Toyota and Scion vehicles. This means the company is treated by the government similar to Toyota when vehicles need to be recalled.
Southeast Toyota Distributors says the recalled vehicles include the following:
2005-2011 Toyota 4Runner
2005-2011 Toyota Highlander
2005-2011 Toyota Sequoia
2005-2011 Toyota Sienna
2005-2010 Toyota Avalon
2005-2010 Toyota Tundra
2006-2008 Toyota Camry Solara
2006-2011 Toyota RAV4
2006-2011 Toyota Tacoma
2007-2010 Toyota FJ Cruiser
2009-2010 Toyota Venza
2010-2012 Toyota Prius
1988-1990 and 2005-2010 Toyota Camry
1989 and 2009-2010 Toyota Corolla
The vehicles are equipped with aftermarket accessory seat heaters with copper strand heating elements that contain electrical wiring that may be damaged. SET says the damage can occur when the seat cushion is compressed from someone sitting in the seat.
The problem will be fixed by getting rid of the seat heaters, specifically by disconnecting them. Owners will then be reimbursed for the purchase price of the seat heaters.
The recall is expected to begin on July 14, 2016. Owners of the recalled vehicles may contact Southeast Toyota Distributors at 866-405-4226 and refer to recall number SET16B.
CarComplaints.com has complaints from owners of the vehicles named in the seat heater recall.