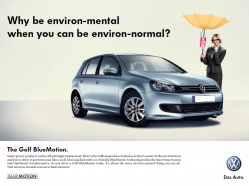 — Owners of 2-liter "clean diesel" Volkswagen vehicles may be cheering in the U.S., but the same can't be said for owners of about 100,000 of those same vehicles in Canada.
While the U.S., South Korea and other countries have punished Volkswagen for its emissions sins, Canada hasn't announced any concrete penalties against the automaker.
U.S. diesel owners are receiving $10 billion in compensation and buyback offers as Canadian customers wait for their government to take action. Until some sort of settlement agreement is reached, Canadian consumers are left with diesel vehicles that are technically illegal according to emissions laws.
The 2-liter diesel vehicles are equipped with illegal "defeat devices," sophisticated software that turns full emissions controls on only during official emissions testing. Then the emissions controls are turned off or suppressed during routine driving by VW owners, resulting in cars that meet emissions standards in the laboratory but not on the roads.
During normal operations, the vehicles emit nitrogen oxides up to 40 times above the standard allowed under Canadian laws.
Canada's Competition Bureau did open a civil and criminal investigation of Volkswagen and Audi in February 2016 that could force the automakers to pay millions in fines and penalties. In addition to multimillion dollar fines, anyone could be sent to prison for years if convicted under Canada's Competition Act.
However, none of that has meant anything to Canadian VW owners who thought their time had arrived when they learned of the U.S. settlement. Instead, owners have jumped to create Facebook groups to air their grievances while waiting for a settlement agreement.
Canadian consumers may be sitting on their hands waiting for the government to do something, but owners have lined up to be included in class-action lawsuits, including one filed for $1 billion.