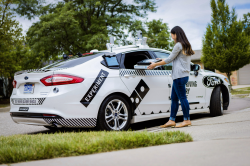 — It was just a matter of time, but getting a pizza delivered to your door in the future may not exactly be to your door. More like your driveway or curb.
Ford and Domino's Pizza are working together to test self-driving cars to deliver food to customers without a driver being there to hand you the chow at your door.
The project will start investigating customer reactions in Ann Arbor, Michigan, over the next several weeks as Domino's randomly selects customers to receive their delivery order from a Ford Fusion Hybrid research car. The beginning deliveries won't be driverless as each car will be driven by a Ford engineer and packed with researchers.
The project won't be forced on customers, but any customer who does agree to participate in the test will be able to track the delivery car through GPS using an upgraded version of "Domino's Tracker."
As the car approaches the destination, the customer will receive text messages with instructions about how to retrieve their food using a unique code to unlock the "Domino's Heatwave Compartment" inside the Fusion Hybrid.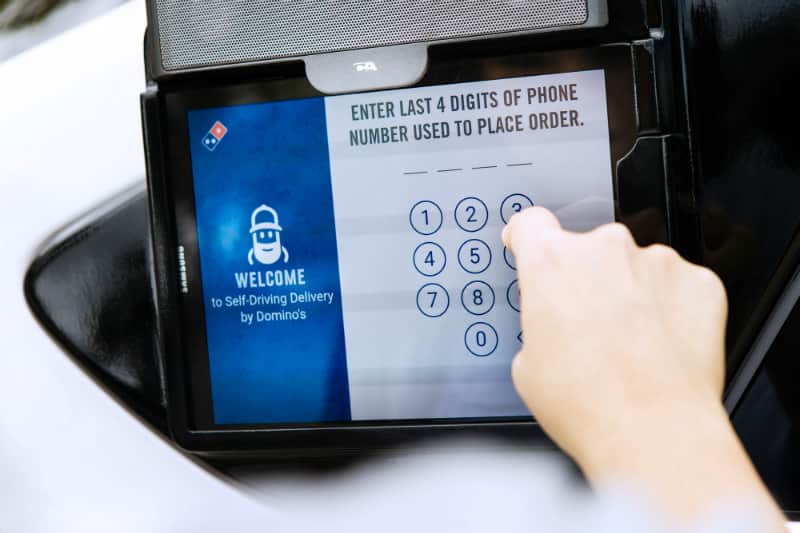 The Domino's Heatwave Compartment was created for the project by Roush Enterprises after working with Domino's on a delivery vehicle in 2015. Ford and Domino's completed preliminary testing of the delivery process using the car in self-driving mode at Mcity, the simulated urban self-driving environment on the campus of the University of Michigan.
The research is connected to Ford's plan to begin producing self-driving cars in 2021, but Domino's is concerned with the last 50 feet of delivering the food.
The company says the majority of questions it has is about that last 50 feet or more and how consumers will react to coming outside, getting the food and dealing with electronic transactions. Both companies depend on customer satisfaction to make money, so if sales decline because of driverless cars, so will those driverless cars.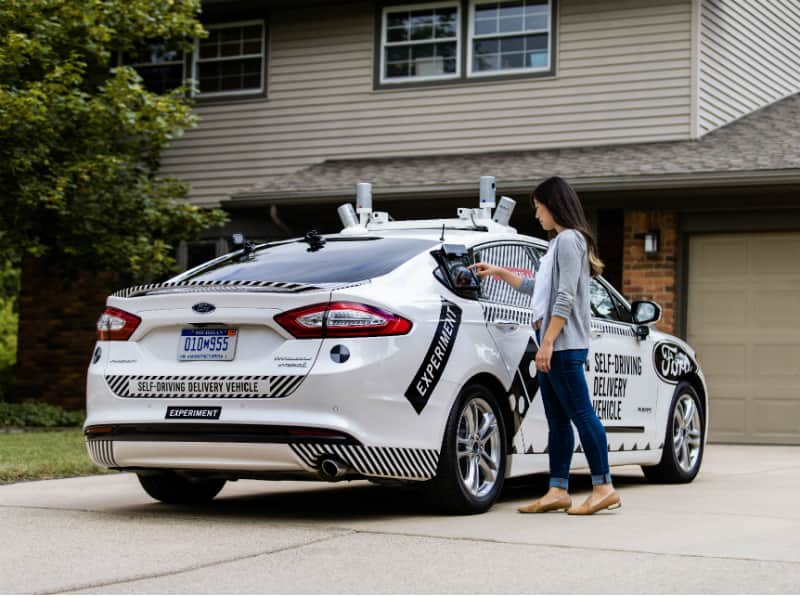 Trying to get consumers to walk out to the curb to grab food out of a driverless car may be a challenge, especially during inclement weather or if you're in a high-rise building. And making people "work" to get their pizza will likely leave people feeling entitled to a discount or coupons, although handing a tip to an empty driver's seat won't be necessary.
Domino's has previously experimented with delivery methods that would be described as out of the ordinary when the company used flying drones to deliver pizza to New Zealand customers.