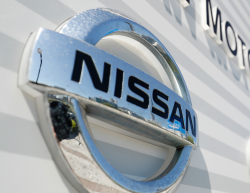 — Nissan has confirmed six Japanese assembly plants used uncertified inspectors to perform final inspections on vehicles before they went up for sale to Japanese consumers.
Nissan's illegal activity was noticed by the Japanese Ministry of Land, Infrastructure and Transport after inspection documents appeared to be forged. Regulators believed Nissan used uncertified inspectors to approve the vehicles one final time before they went on the market.
Japanese regulators said it looked like the problem went back to 2014, but Nissan's internal investigation showed illegal final inspections may have started in 1979.
Following Nissan's internal investigation, the automaker said its plants didn't have enough final inspectors and the specialized job of final inspector wasn't considered anything special when Nissan made job cuts.
When a plant was told to cut back on the number of workers, cuts were made in all departments, even if that meant cutting an already short-handed final inspection department.
Regulators say Nissan certainly knew about the uncertified workers considering the illegal activities continued for decades. The Ministry found uncertified Nissan workers were given stamps that belonged to certified workers.
In an effort to make the plants legal, Nissan has slowed down the assembly lines, some up to 80 percent of their normal speeds. The automaker says the point is to buy time while additional inspectors are hired and trained. It's also possible the speed of exports may be affected as Nissan slows things down to play nice with Japanese authorities.
The inspection failures caused a recall of more than 1.1 million Nissan cars in Japan, including the Nissan LEAF, Murano and Note, among a group of 38 model variants. Some of those cars were manufactured for Suzuki and Mazda, causing those companies to become involved.
Shareholders weren't happy to hear about the matter as the recall was expected to cost the automaker more than $222 million.
Japan's regulators say they made need to change some things to ensure automakers perform all inspections to pass standards, even more so after Subaru was caught doing the same thing as Nissan.
Although none of the vehicles were exported to the U.S., Subaru estimated about 250,000 of its cars never went through proper final inspections by certified inspectors. And just as with Nissan, Subaru said vehicles sold by other automakers could be affected by the problem because certain Toyota models were built by Subaru.