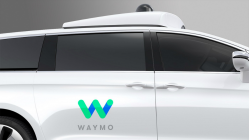 — The Center for Auto Safety (CAS) says the federal government needs to do its job by creating mandatory driverless car policies enforced by the National Highway Traffic Safety Administration (NHTSA), a job safety regulators have allegedly left behind in favor of "voluntary guidelines."
The voluntary policy, called "Automated Driving Systems 2.0," gives automakers the right to self-regulate the driverless car industry, and according to CAS, public safety hasn't even been an afterthought. And while version 2.0 stands today, safety advocates are concerned about version 3.0 that arrives in 2018.
According to the Center, those pushing to get driverless cars on the roads without safety regulations refer to the potential of the vehicles in "almost mythical terms," even though 78 percent of U.S. consumers are afraid to ride in those vehicles.
Safety advocates say driverless car companies should be legally forced to submit reports to regulators, stakeholders and the public to verify the cars are working as promised and advertised. That data should also include any crash incidents so the public can have correct information about the reliability of the self-driving technology.
The Center also says existing technologies should be mandated to save lives in 2018, including forward collision warning systems and automatic emergency braking. Research shows safety benefits when those features are used, but NHTSA has allegedly thrown aside its duties by making the technology voluntary.
Safety advocates say that instead of making suggestions, federal safety regulators should be enforcing mandated regulations that can save lives right now.
According to CAS, the federal government has kept silent about issues affecting how consumers will interact with driverless cars, and safety regulators haven't said how they will know when the cars have been tested enough to safely allow the vehicles onto public streets.
However, while safety advocates want driverless cars completely tested and verified before hitting public streets, the exact opposite is happening in Phoenix, Arizona.
Google's self-driving car project known as Waymo is sending true driverless cars onto Phoenix roads to test a fleet of vehicles in full autonomous mode with no driver in the driver's seat. After working on the project for eight years and using drivers behind the wheels, Waymo says its self-driving cars have driven more than 3.5 million miles in autonomous mode.
Although the newest test vehicles won't have human drivers, Google says all the cars are equipped with backup steering, braking and power that can bring a car to a safe stop if needed.
The company says it is currently focusing on "shared mobility" vehicles, similar to what riders would have by climbing onboard a city bus. Waymo says by using fleet vehicles rather than personal vehicles, consumers will be introduced to the technology faster, in addition to receiving the alleged benefits of self-driving vehicles.
The company will start inviting members of the public to take trips in the autonomous fleet vehicles for trips to work, school or for rides home on a wild weekend night.
Considering that most of the public are not too thrilled with the idea of riding in driverless cars, Google hopes to use its fleet of autonomous test vehicles to convince consumers the self-driving life is the wave of the future.
Arizona has welcomed Waymo and other driverless car companies by skipping rules for driverless cars, making the state a prime location due to its weather and lack of government oversight.
Autonomous companies see the lack of regulations as heaven on wheels while safety advocates accuse the state of using its citizens as lab rats stuck in a maze of unproven driverless cars.