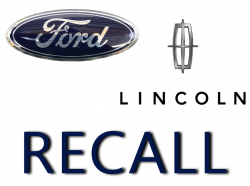 — About 92 Ford Escapes and Lincoln MKCs are recalled after the automaker discovered brake fluid may leak from the model year 2018 vehicles.
The wrong brake jounce hoses were used on the front of the vehicles and can interfere with nearby components during routine driving. The hoses will wear out prematurely and leak brake fluid, causing drivers more effort to stop the vehicles.
The recalled vehicles were built in October 2017 and so far no reports of crashes or injuries have been reported.
Other than four vehicles in Canada, the remaining are in the U.S. and need their front brake jounce hoses replaced.
The National Highway Traffic Safety Administration hasn't released information and Ford didn't say when the recall will begin.
Ford and Lincoln owners who have concerns should call 866-436-7332.
Read what owners tell CarComplaints.com about Ford Escapes and Lincoln MKCs.