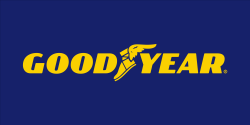 — A Goodyear G159 tire recall may be forthcoming as safety regulators investigate whether the tires sold for motorhomes are too dangerous to be on the roads.
In addition to the federal investigation opened by the National Highway Traffic Safety Administration (NHTSA), the Center for Auto Safety (CAS) is trying to find answers about the G159 tires by filing a Freedom of Information Act request.
The Center wants to see documents related to G159 tires, documents Goodyear has spent years keeping confidential while the company faced multiple lawsuits. One of those lawsuits claims almost 100 deaths and injuries are tied to G159 tires that fail, including while driving at highway speeds.
CAS wants the information because when NHTSA opened its investigation, the government admitted Goodyear's information about G159 tires failures is "confidential" and not available for the public.
Based on NHTSA's investigation, the agency did receive certain details about deaths and injuries, as the government mentioned, "Goodyear separately reported 9 claims under 49 CFR Part 579 alleging 1 death and 13 injuries."
The Center says Goodyear has been fighting to keep G159 tire information from the public for years, going so far as to have been found by a federal court to have made "repeated, deliberate decisions" to "make misleading and false in-court statements and conceal relevant documents."
Even with documents that show years of problems with the motorhome tires, CAS says Goodyear continues to claim almost all information must be kept hidden from the American people by the U.S. government.
"In this case, Goodyear has been fighting to keep this information away from the public and NHTSA for over 20 years, most likely to the detriment of RV drivers, passengers, and everyone else on the highway." - CAS
The Center is part of a lawsuit (Goodyear v Haeger) filed against Goodyear after a 2003 crash of a motorhome equipped with G159 tires. Those tires are still on the roads today, and NHTSA says its investigation estimates 40,000 tires are affected.
In the Haeger crash, the right front Goodyear G159 tire blew out on a 38-foot-long motorhome, sending the RV crashing over an embankment and onto its side. The crash injured four people in the motorhome, including the driver, 70-year-old LeRoy Haeger.
After the lawsuit was settled, the attorney for the Haeger family discovered Goodyear had disclosed test results indicating the tires got unusually hot at highway speeds. Goodyear then admitted it withheld that information from the Haegers even though they had requested all testing data.
The Center says it wants to see information related to death, injury and property damage claims in addition to any correspondence between NHTSA and Goodyear. Additionally, CAS wants to see data related to tire tests, especially concerning endurance and field performance data.
CarComplaints.com will update our website with results of the Freedom of Information Act request.