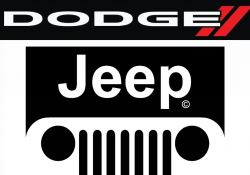 — Fiat Chrysler is recalling more than 39,450 Dodge Grand Caravans and Jeep Wranglers because the vehicles may roll away, or they may have brake lights that remain illuminated all the time.
Chrysler says the 2017 Dodge Grand Caravans and Jeep Wranglers have those problems because the brake switches are defective.
The automaker learned of the problem in September 2017 when an assembly line discovered a faulty brake pedal switch that wasn't adjusted correctly. Chrysler contacted the supplier, Multicraft International, and quarantined suspected components and switches.
The supplier determined the mold tool used to manufacture the brake switches was faulty, causing the automaker to open its own internal investigation into the brake pedal switches.
Chrysler engineers found the faulty brake switches could allow the vehicles to shift out of PARK without pushing the brake pedals. In addition, the brake lights can stay illuminated even without drivers touching the brake pedals.
A driver will see illuminated warning lights and hear a chime if the brake switch starts malfunctioning.
The Dodge Grand Caravan and Jeep Wrangler brake switch recall should begin March 30, 2018. Dodge and Jeep dealers will replace the brake switches, but owners with questions about the recall should call 800-853-1403.
Chrysler's number for this recall is U09.
CarComplaints.com has owner-reported complaints about the Dodge Grand Caravan and the Jeep Wrangler.