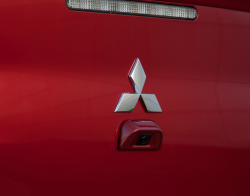 — Mitsubishi is recalling more than 141,000 model year 2009-2012 Lancers, 2008-2012 Outlanders, 2011-2012 Outlander Sports and 2010-2012 Lancer Sportbacks equipped with 4B11 or 4B12 engines.
Cracks can occur on the automatic tensioner flange found on the drive belt, causing the belt to detach. The battery will discharge and the engine will stall once the belt detaches.
The recall should begin March 27, 2018, when Mitsubishi dealers will begin replacing the drive belt tensioners with new tensioners of a different shape. This will allegedly protect the parts from cracks.
Mitsubishi nor the National Highway Traffic Safety Administration provided additional details about the recall.
Owners of the affected Lancers and Outlanders may call Mitsubishi at 888-648-7820 and make reference to recall number SR-18-001.
It's been a tough few days for Mitsubishi Outlander and Lancer owners as the automaker just announced recalls for parking brake problems and for sunroofs that fly off.
Read complaints written by owners of Mitsubishi Lancers and Mitsubishi Outlanders.