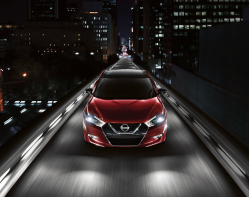 — A Nissan ABS actuator recall has been issued for more than 215,000 model year 2015-2017 Nissan Murano, 2016-2017 Nissan Maxima, 2017-2018 Nissan Pathfinder and 2017 Infiniti QX60 vehicles.
The anti-lock brake (ABS) actuator pumps may allow brake fluid to leak onto internal circuit boards and cause fires, a problem Nissan believed it had fixed in a 2016 actuator recall.
In January 2018, Nissan received a complaint about an illuminated ABS warning light in a vehicle that had been repaired during the 2016 actuator recall. Nissan opened an internal investigation with the supplier (ADVICS) and the returned part showed a tear in the oil seal.
However, engineers couldn't determine the root cause of the tear and couldn't duplicate the problem on similar actuators.
More returned ABS actuator pumps arrived for testing and engineers found the hardness of the seals and a lack of lubrication around the seals were causing the seals to fall apart. Nissan also discovered the die temperatures were affecting the ABS actuator oil seals hardness wear resistance.
If the ABS actuator seal fails and brake fluid leaks onto the circuit board, the ABS warning lamp will remain illuminated for more than 10 seconds after engine start up. If this occurs, Nissan says owners should park the vehicles outdoors away from other vehicles or structures and not drive the vehicles.
Because the parts used for the 2016 ABS actuator recall failed, Nissan says the new replacement parts are different and will hopefully prevent a third recall. But customers who had their Nissan vehicles repaired under the 2016 ABS actuator recall will need to do it all again.
The recall is expected to begin October 15, 2018. Nissan dealers will inspect the serial numbers on the actuators and replace the parts if needed.
Nissan Murano, Maxima, Pathfinder and Infiniti QX60 owners with questions should call 800-867-7669.