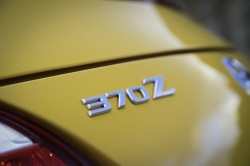 — Nissan says 22 model year 2018 Nissan 370Z cars are recalled because the driver's side curtain airbags may not deploy properly in a crash.
Nissan simply says the airbags weren't installed correctly, something that can fail to protect drivers in a crash.
Dealers will eventually correct the installation of the curtain airbags but Nissan doesn't know when the 370Z airbag recall will begin.
Affected owners may call 800-867-7669.