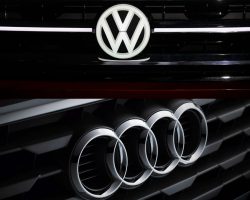 — A VW timing chain tensioner class-action lawsuit awaits a November 19 fairness hearing when the judge will rule if the proposed settlement agreement is adequate and fair.
Owners and lessees of these Volkswagen and Audi vehicles may soon be able to receive benefits from the consolidated class-action lawsuit that comprises seven separate lawsuits.
2008-2012 Audi A3
2009-2012 Audi A4 Avant
2009-2013 Audi A4
2010-2013 Audi A5 Cabriolet
2010-2013 Audi A5
2012 Audi A6
2011-2012 Audi Q5
2009-2012 Audi TT
2009-2012 Audi TT Roadster
2012-2014 Volkswagen Beetle
2012-2014 Volkswagen Beetle Convertible
2009-2012 Volkswagen CC
2009-2012 Volkswagen Eos
2008-2012 Volkswagen GTI
2008-2010 and 2012-2014 Volkswagen Jetta
2009 Volkswagen Jetta SportWagen
2008-2010 Volkswagen Passat
2008-2010 Volkswagen Passat Wagon
2009-2013 Volkswagen Tiguan
According to the lawsuit, the timing chain system is comprised of the timing chain tensioner, timing chain, chain sprockets, guide rails and tensioning rail.
Volkswagen and Audi were sued by customers who allege they paid thousands of dollars because timing chain defects caused failures of the camshafts, timing chain tensioners, valves and finally caused complete engine failures.
The original class-action was filed in 2016 and later consolidated into multidistrict litigation that includes hundreds of thousands of owners and lessees. The plaintiffs who sued claim the timing chain tensioners and systems should last for about 120,000 miles. In addition, owners reference the manuals that don't include maintenance schedules for the timing chain systems.
According to the class-action, VW and Audi started sending dealerships technical service bulletins in 2010 because owners were complaining about the timing chain tensioners and related parts.
Customers will be required to show proof their vehicles were maintained according to the vehicle's maintenance schedules, including documentation concerning oil changes. Without those records customers will be asked to provide details why they do not have the records.
Affected Audi and Volkswagen customers will receive a warranty extension to cover the timing chain systems during a period of 10 years or 100,000 miles (whichever occurs first) from the date the vehicle went into service. The warranty extension will cover parts and labor and the extension is fully transferable if the vehicle changes owners.
Customers can also be reimbursed for timing chain repairs or replacements made before the class-action is finalized if the repairs or replacements are within 10 years or 100,000 miles from the date the vehicles entered service.
If repairs were performed by an authorized Audi or VW dealer, the customer will receive a 100 percent refund based on the invoice from the dealer. If the timing chain system was repaired or replaced by an independent service facility, the customer will receive a refund up to $1,100 or $1,500, based on which parts were repaired or replaced.
In cases where the timing chain was replaced, the reimbursement coverage includes oil change, oil filter and cleaning of oil pan if the customer paid for those services.
If the timing chain and timing chain tensioner were both simultaneously repaired or replaced at an authorized Audi or VW dealer, the customer will receive a 100 percent refund, but if the work was performed by an independent facility the refund won't be more than $2,000.
However, Volkswagen and Audi will not be responsible for problems associated with repairs or replacements performed by an independent service center. But if the replacement part(s) were purchased by the customer or the independent service center from a Audi or VW dealer and fail within one year or 12,000 miles (whichever occurs first) of installation, VW will provide a free replacement of the covered part(s) only, not for labor costs.
The proposed timing chain settlement also includes customers who suffered with engine failures due to the timing chain systems, as long as the customers can show proof of repairs.
If the engines failed because of the timing chains or timing chain tensioners within 10 years or 100,000 miles from when the vehicles first went into service, customers can be fully or partially reimbursed for repairs and replacements of the engines.
If the engine was repaired or replaced by an authorized Audi or Volkswagen dealer, a refund will be given based on these time and mileage parameters.

However, if an independent service center performed the work, a customer can receive a maximum amount of $6,500 based on the above parameters.
According to the lawsuit settlement terms, any reimbursement will be reduced by goodwill or other concessions paid by dealers or any other party (including insurers and providers of extended warranties), up to no reimbursement if the customer received free replacement or repairs.
Volkswagen says any replacement engine will still be subject to the specific warranty for that engine and nothing in the settlement agreement modifies that warranty.
The VW timing chain class-action lawsuit was filed in the U.S. District Court for the District of New Jersey - In re: Volkswagen Timing Chain Product Liability Litigation.
The plaintiffs are represented by Carella, Byrne, Cecchi, Olstein, Brody & Agnello, P.C., Kessler Topaz Meltzer & Check, LLP, Kantrowitz, Goldhamer & Graifman, P.C., Thomas P. Sobran, P.C., Mazie Slater Katz & Freeman, McCuneWright LLP, Seeger Weiss, and Baron & Budd.
CarComplaints.com has owner-reported complaints about the vehicles included in the timing chain tensioner class-action lawsuit.
Update: The Audi and Volkswagen timing chain settlement has been given final approval by the judge. Affected customers have until January 25, 2019, to file a claim. Visit TimingChainLitigation.com to learn more about the settlement.